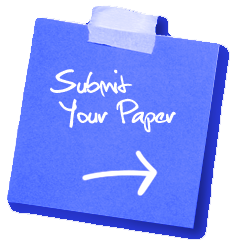 Abstracts –

Deadline (including online/virtual poster):

19 July 2022
Paper Publication Submission Deadline:
You are asked to follow these guidelines when submitting an abstract for

oral, poster or online

presentation:
*Abstracts should be no longer than one A4 page in portrait layout
*The title of the abstract should be as concise as possible and should appear in bold, lower case and centred
*Co-authors and affiliations below the title in italics (the main author's name should be underlined, and the name of the presenting author should be marked with an asterisk (*)
*Main body of text to be left aligned
*Single spacing throughout
*References, denoted by superscript numbers in the text, should be listed at the end of the text using Harvard referring style
The use of figures, graphs and tables in the abstract IS NOT ALLOWED
Please include your full address and contact details of the main author and the presenting author in the email and indicate whether you are submitting an oral, a poster or an online presentation
_______________________________________________
To submit abstract for the conference:
Abstracts/Papers should be sent as an MS Word email attachment to the email address below:
Paper Submission – KIE Conference Publications:
1) Research Papers in Knowledge, Innovation & Enterprise, KIE Conference Proceedings, Volume X, 2022
2) "Unpacking Creativity: Culture, Innovation, and Motivation in Global Contexts"
Call for Chapter Proposals
Please specify which of the two volumes you would like your paper to be published in
Guidelines for submitting a paper:
The papers will be published and made freely accessible from the conference website and each registered participant will get a free print copy. We aim to produce Conference Books of professional and consistent quality. We will be grateful for your help by carefully following the instructions outlined in this guide.
Authors will need to be registered for the conference and present the paper in person or online in order for the paper to be accepted into the conference proceedings. It is not necessary for all authors to attend, only one author needs to be on hand to present, although we certainly encourage co-authors to attend.
Absolute deadline, for standard registration, to send in your revised paper following peer review:

30 May 2022


Submission:

Please email the FINAL paper following acceptance & Reviewers' feedback to:
Format: Microsoft Document (not a PDF).
Paper length: 4000-7,000 words including references
Abstract: The paper should start with an abstract not to exceed 150 words.
Charts, Images, Tables & Graphs: Papers may contain Word or Publisher-friendly charts, images, tables and graphs. Figures, images, etc must be suitable for reproduction. Figures will not be redrawn by the publishers.
Keywords: Please assign five to six keywords for your paper.
Reference standard: Harvard referencing style.
__________________________________________________________________
KIE Power Point Presentation Templates