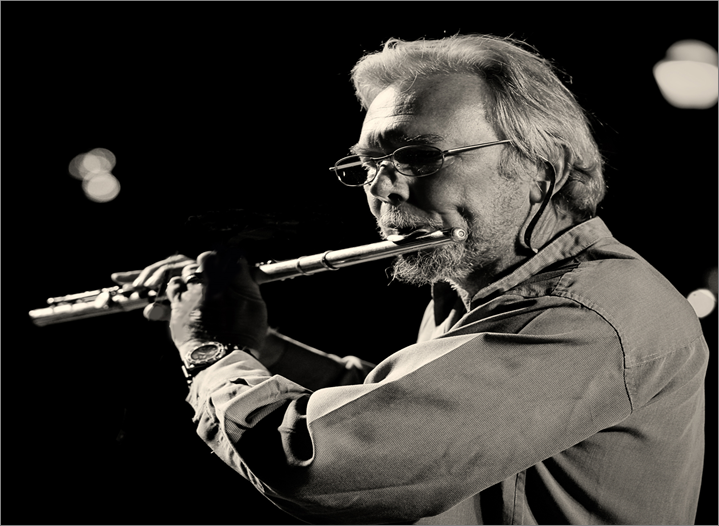 Honour Roll: KIE Conference Recognition Award for Best Papers
The Best Paper Recognition Awards are presented to the individuals judged by the Creativity Experts Panel of the KIE International Advisory Board to have written the best papers appearing in the annual KIE creativity volume. The award criteria are: (a) broad interest, b) clear and scholarly presentation, c) APA format, d) research or essay focus, d) scholarly presentation). The following authors received KIE 2018 Best Paper Recognition Awards:
Category: Creativity
Winner
Kathy Goff, Erik Guzik & Rex Jung: Digital Creative Problem Solving:  The Beyonders Program.
Runner-Up 
Chris Wilson, Aston University, UK, Michael Brown & Peter Lennox, University of Derby, UK: Engineering creativity: Exploring disciplinary difference as the basis for new pedagogical ideas.
Category: Enterprise*
Shih-Yu Chen, Athena Piterou, Suet Leng Khoo & Jin H. Chan, University of Greenwich, United Kingdom: The art hub in the World Heritage Site, Georgetown: a case study of creative sector entrepreneurship in the context of gentrification.
On behalf of the KIE Conference International Advisory & Review Board, I extend my congratulations to all the winners and I say a big well done to all the authors and co-authors in this volume.
James Ogunleye, PhD, FRSA, Chairman, 2018 KIE Conference
Acknowledgement
Creativity Expert Panel & Awards Judges
Fredricka Reisman, PhD, President, American Creativity Association Drexel University, USA & Professor Emeritus, Drexel University, USA
James Kaufman, PhD, In-coming President, American Creativity Association  & a Professor of Educational Psychology at the University of Connecticut, USA
Larry Keiser, PhD, Treasurer, American Creativity Association & Director of Special Projects & Certification Officer, Drexel University, USA
Gerard Puccio, PhD, Department Chair and Professor, International Center for Studies in Creativity, Buffalo State University of New York, USA
*Enterprise Expert Panel & Awards Judges; click here for a for full list.
---
KIE18 Co/Authors of Best Paper Awards   
| | | |
| --- | --- | --- |
| Kathy Goff (USA) |  Erik E. Guzik (USA) | Rex Jung (USA) |
Athena Piterou 

(UK)

Khoo Suet Leng 

(

Malaysia

)
KIE17 Co/Authors of Best Paper Awards

| | | |
| --- | --- | --- |
| Chris Wilson (UK) | Gareth Hughes (UK) | Anirudh Tagat (India) |
| | | |
| | | |
| --- | --- | --- |
| Hansika Kapoor (India) | Katherine Boutry (USA) | |

KIE16 Co/Authors of Best Paper Awards  
| | | |
| --- | --- | --- |
| | | |
| Seth Agbo (Canada) |  Jonan Donaldson (USA) |  David H. Cropley (Australia) |
| | | |
| --- | --- | --- |
| | | |
| Chris Wilson (UK) | Peter Lennox (UK) | Michael Brown (UK) |
| | | |
| --- | --- | --- |
| | | |
| Hansika Kapoor (India) | Anirudh Tagat (India) | Deryn Graham (UK) |
| | | |
| --- | --- | --- |
| | | |
| Muhammad Shariat Ullah (Bangladesh) | Minhajul Islam Ukil (Bangladesh) | |
KIE15 Co/Authors of Best Paper Awards   
| | | |
| --- | --- | --- |
|   |   |   |
|   Gillian Hilton (UK) | Helen J. Tyler (UK) |  Rick Kantor (USA) |
| | | |
| --- | --- | --- |
|   |   |   |
|  Angelica M. Baylon  (Philippines) |  Erik E. Guzik (USA) |  Eduardo Ma R Santos (Philippines) |
| | | |
| --- | --- | --- |
| | | |
| Kathy Goff (USA) | Michael Brown(UK) |  Chris Wilson (UK) |
| | | |
| --- | --- | --- |
| |   | |
| Martin M. Ujakpa (Ghana) | Rajesh Arora (India) | Mame A. Dwemoh (Ghana) |
| | | |
| --- | --- | --- |
| | | |
| Samuel K. Fianko (Ghana) | Isaac K. Nooni (Ghana) | |
KIE14 Co/Authors of Best Paper Awards   
| | | |
| --- | --- | --- |
| Jaroslaw Oczki (Poland) | Tatiana Gavrilova (Rusia) | Artem Alsufyev (Rusia) |
| | |   |
| | | |
| --- | --- | --- |
| André P. Walton (USA) | Don Ambrose (USA) | Chris Wilson (UK) |
| | | |
| --- | --- | --- |
| | |   |
| Micheal Brown (UK) | Garvin Suss (Israel) |  Deryn Graham (UK) |
KIE13 Co/Authors of Best Paper Awards   
| | | |
| --- | --- | --- |
|  Chris Wilson (UK) | Micheal Brown (UK) |  Margaret Murphy (USA) |
|   |   |   |
| | | |
| --- | --- | --- |
|  Christian Chileshe (Zambia) |  Emma O Brien (Ireland) |  Ileana Hamburg (Germany) |
|   |   |   |
| | | |
| --- | --- | --- |
| Ravn Elkjær (Denmark) |  Irina Neaga (UK) |  Yuqiuge Hao (Finland) |
|   |   |   |
| | | |
| --- | --- | --- |
|  Ebru Caymaz   (Turkey) |  Metin Karademir  (Turkey) | Ugur Yozgat (Turkey) |
|   |   |   |
| | | |
| --- | --- | --- |
|  Cassandra Coste (USA) |  Tara Grey Coste (USA) | Jamie Leitch  (USA) |
|   | | |
Larry Keiser (USA)