Title – (To follow)
Professor David Turner
David Turner,  PhD,  is Professor Emeritus of Education at the University of South Wales, and Professor at the Institute for International and Comparative Education, Beijing Normal University, a former Treasurer, World Council of Comparative Education Societies. He is a Fellow of the Academy for Social Science and Honorary Member of the British Association for International and Comparative Education. After graduating in engineering, Professor Turner became a science teacher in secondary schools for nine years, before moving into teaching in higher education. He has taught in a variety of higher education institutions, teaching comparative education at the University of London Institute of Education before moving to the School for Independent Study at the North East London Polytechnic, now University of East London, UK. His book, Theory of Education, presented a novel approach to viewing education as a complex system, which is shaped by the choices that individuals within the system make. The book was very well received and won the World Education Fellowship Book Award in 2005/6. That book was followed by Theory and Practice of Education, published in 2007. Professor Turner believes that the role of theory in education is to provide a coherent and stringent critique of policy, and by that means to provide a framework for improving educational institutions. He is critical of much current policy in education, including the desire to see institutions ranked in league tables. He is committed to the view that the education system needs to accommodate diversity in all its expressions.
____________________________________________________
Torrance Roundtable 
Topic: Can We Teach Creative Thinking?
Professor Nathaniel Barr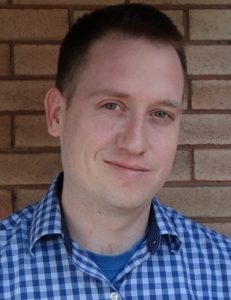 Nathaniel Barr, PhD,  is a Professor of Creativity and Creative Thinking in the Faculty of Humanities and Social Sciences, at Sheridan College, Ontario, Canada. He specializes in cognitive psychology. Previously, he was a postdoctoral research fellow at the University of Waterloo, Canada. An accomplished researcher, Prof Barr has published articles on the psychology of creativity, moral judgement, belief, and the intersection of thinking and technology. His research has been covered extensively in the media, including Scientific American, Washington Post, CBC, and NPR, and he has been interviewed on national and international radio and television programs. During his post-doc he conducted applied research for the Bank of Canada aimed at understanding the perceptual and decision processes involved in the authentication of currency. Prof Barr has taught courses on creativity, psychology, cognition, memory, and neuroscience.
_______________________________
Dr Karl K. Jeffries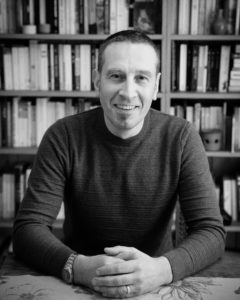 Dr Karl K. Jeffries, PhD, is a design lecturer and researcher at the University of Central Lancashire (UCLan). For the past decade, he has been the Course Director for UCLan's master's distance learning programme in creative thinking. His work draws together research from the psychological sciences and arts & design sectors, with a specialist focus on testing the relationship between competencies and creativity. He was the first researcher to publish a systematic review of the Consensual Assessment Technique (CAT) in relation to design research and to resolve issues of CAT reliability as a measure of graphic design creativity. His interest in creativity research began over twenty years ago as a means to inform creative training for design professionals, postgraduate, undergraduate, and tertiary design education. This lead to the development of 'Creativity Diagnostic' software to accommodate the challenges of mass higher education at the time, and new research methodologies with which to explore the relationship between skills and creativity within the audiovisual and games design industry. Dr Jeffries' current focus is to help harmonise international protocols for the use of expert assessments in creativity research
__________________________________
Chris Wilson, SFHEA
Chris Wilson works in the Centre for Learning Innovation and Professional Practice at Aston University, United Kingdom, a globally renowned higher education institution and the UK's leading university for business and the professions. He is a classically trained musician and practitioner in the technological arts with degrees in music and philosophy, has presented and published internationally on the subjects of creativity, artistry, technology and education, including the book Making Projects Sing: A Musical Perspective of Project Management. Chris is a Senior Fellow of the Higher Education Academy, UK, and winner of KIE Best Paper Recognition Award (Creativity Category).
_________________________________________
Torrance Roundtable Lead Discussants
Christine Galib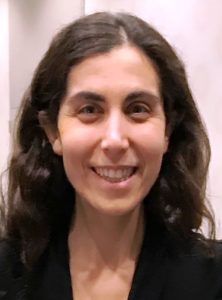 After co-founding a successful investment management team on Wall Street, for non-profit institutions, Christine Galib taught science and health & wellness through Teach For America.  A nationally certified Integrative Nutrition Health Coach and yoga teacher, Ms. Galib founded Plan My Plate, a health & wellness consulting firm.  Ms. Galib has completed premedical coursework, leads workshops on diet, exercise, and stress management, presents on wellness in corporate, healthcare, and university settings, and teaches mindfulness and meditation at Rice University's Susanne M. Glasscock School of Continuing Studies.  Ms. Galib also serves as Co-Founder and the Director of Curriculum and Instruction at Bridges to Wealth, a social enterprise closing the wealth gap through teaching business literacy, entrepreneurship, and investing. Ms. Galib is thrilled to serve as the Director of Entrepreneurship and Wellness Programs at The Village School in Houston, TX.  In these roles, Ms. Galib runs Village's Entrepreneurship Diploma, instructs business literacy-related coursework, teaches mindfulness, and supports students and staff in physical, mental, and social practices that promote health and wellness.  She holds her A.B. from Princeton University and M.S.Ed. from the University of Pennsylvania Graduate School of Education, where she has served as an instructor.  She is pursuing her Ed.D. in Educational Leadership and Management, with a concentration in Creativity and Innovation, at Drexel University, Philadelphia, United States.
___________________________________
Dr. Gertrude Shotte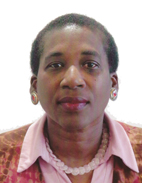 Gertrude Shotte, PhD, is lecturer at Middlesex University, United Kingdom and Books Editor of the International Journal of Multidisciplinary Comparative Studies. She holds an MA and a PhD in education (Lifelong Education and International Development and Education Foundation and Policy Studies) from the Institute of Education, University of London. She has a teaching career that spans primary, secondary, and tertiary levels. Migration, identity, achievement, inclusion, exclusion, teacher education, home-school-community collaboration, and lifelong learning are her research interests. She has presented several of these research papers in national, regional, and international conferences.
____________________________________
David Paterson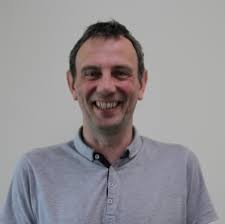 David Paterson is the Programme Leader for the BSc (Hons) Audio Engineering degree at the Perth College campus of the University of the Highlands and Islands in the UK.  He holds a BSc degree in Audio Engineering and a Masters in Education.  David has extensive music industry experience and has collaborated in many successful projects over twenty-five years as an engineer and producer.  He has industry recognition as a producer winning UK best blues album and a nomination in the prestigious Mercury Music Prize.  As an academic, David's interests are in developing and nurturing creativity within a studio environment amongst musicians and his students.  He is exploring the development of possible frameworks that encourage creativity that can be adapted by both musicians and sound designers. He has also researched into the pedagogical benefits of remote audio connections between distant campuses.  He is exploring the development of possible frameworks that encourage creativity that can be adapted by both musicians and sound designers.