Main conference keynoters on entrepreneurship to follow
Topic: 'Role of Creativity in Entrepreneurship'
E Paul Torrance Torrance Roundtable keynoters 
Topic: 'Marking 105th Birthday Anniversary of the father of Contemporary Creativity: E. Paul Torrance'
Alan S. Kaufman, PhD, Yale University, Connecticut, USA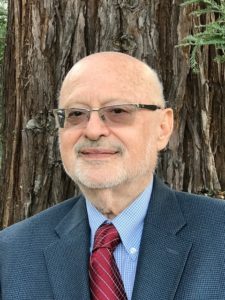 Dr. Kaufman is Clinical Professor of Psychology at Yale University Child Study Center (since 1997). He is a Penn graduate who earned his Ph.D. under Robert Thorndike at Columbia University.  Alan worked closely with David Wechsler in the development of the WISC-R, and has published, with Nadeen Kaufman, numerous tests, including the KABC-II Normative Update, KTEA-3, and KBIT-2. The 1983 theory-based K-ABC, inspired by Paul Torrance's introduction of cerebral specialization theory to Alan and Nadeen, has been translated and adapted throughout the world. Alan has published widely on the clinical and neuropsychological assessment of intelligence and has greatly impacted interpretation of IQ tests, especially Wechsler's. His books include the 1979 landmark Intelligent Testing with the WISC-R and, more recently, Essentials of WAIS-IV Assessment—2nd ed. (with Elizabeth Lichtenberger; 2013) and Intelligent Testing with the WISC-V (with Susie Raiford & Diane Coalson; 2016).  Alan and Nadeen co-edit the influential Wiley book series Essentials of Psychological Assessment.  Alan, a Fellow of four divisions of APA and of APS, is recipient of APA Division 16's Senior Scientist Award (1997) and Division 5's Samuel J. Messick Distinguished Scientific Contributions Award (2012).  Since 2012, first Fordham University, and now Gonzaga University, presents the Alan S. Kaufman Intelligent Testing Award at its annual Spring Assessment Conference. Alan's greatest achievement is being James Kaufman's father. Together they coauthored the 1995 book The Worst Baseball Pitchers of All Time.
Discussants
Rick Kantor, Secretary of the American Creativity Association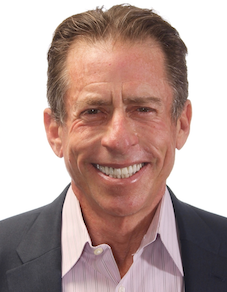 Rick Kantor is a Creativity speaker, professor, creative consultant and coach. His enthusiasm for being the catalyst that unlocks the creativity that lies within organizations and individuals is built on decades of starting companies, designing products, and entrepreneurial ventures including a novelty and Halloween company, a California eco-showroom and gallery, decorative painting and interiors businesses in New York City. In addition to degrees in Fine Arts and Psychology, Rick earned a Masters Degree in Creativity and Innovation from Drexel University, where he is currently adjunct faculty, teaching Creativity in the Workplace online to a very diverse group of graduate students across many disciplines.
He has written a chapter in the Talent Management Handbook, 3rd Edition 2017 by Berger and Berger; his chapter entitled "Art as Open Source Intelligence" won first prize at the Knowledge, Innovation and Enterprise conference 2015. Other written works include "Intelligence and Creativity Reconsidered", and "8 Lessons of the Creative Workplace learned at Cirque du Soleil " for the NHRC Human Resources conference in Sri Lanka 2016. He serves as Faculty Advisor to Harvard Business Publishing and is Secretary of the American Creativity Association.
Rick has always believed that creativity is both our birthright and a skill set that can be learned and strengthened. It is how we will collaboratively discover, invent and build the path to planetary wellbeing and survival. For the individual, creativity is the uniquely human ability that increases our self-actualization.
World Education Fellowship Pre-Centenary Track keynoter
Title: 'A Hundred Years of the New Education: Towards the Future of the Child'
Keynote speaker: Professor David Turner, University of South Wales, UK & Beijing Normal University, China
David Turner,  PhD,  is Professor Emeritus of Education at the University of South Wales, and Professor at the Institute for International and Comparative Education, Beijing Normal University, a former Treasurer, World Council of Comparative Education Societies. He is a Fellow of the Academy for Social Science and Honorary Member of the British Association for International and Comparative Education. After graduating in engineering, Professor Turner became a science teacher in secondary schools for nine years, before moving into teaching in higher education. He has taught in a variety of higher education institutions, teaching comparative education at the University of London Institute of Education before moving to the School for Independent Study at the North East London Polytechnic, now University of East London, UK. His book, Theory of Education, presented a novel approach to viewing education as a complex system, which is shaped by the choices that individuals within the system make. The book was very well received and won the World Education Fellowship Book Award in 2005/6. That book was followed by Theory and Practice of Education, published in 2007. Professor Turner believes that the role of theory in education is to provide a coherent and stringent critique of policy, and by that means to provide a framework for improving educational institutions. He is critical of much current policy in education, including the desire to see institutions ranked in league tables. He is committed to the view that the education system needs to accommodate diversity in all its expressions.
2nd Global Comparative & International Education Roundtable keynoter
Keynote speaker: Brian D. Denman, PhD, Secretary General, GlobalCIE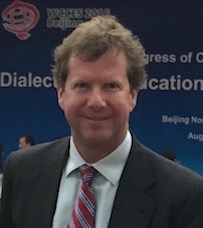 Dr Denman is a Senior Lecturer in Higher Education, Comparative and International Education in the School of Education at the School of at the University of New England, Australia, where he also serves as Research Team Leader for Learning, Assessment and Teaching.  Previously, he was a as faculty director of an overseas university branch campus in China, director of international development for the first Prime Minister library in Australia (The John Curtin Centre), and study abroad coordinator, and a school principal/headteacher in the United States. Dr Denman is Secretary-General of GlobalCIE, and was a former Secretary-General of the World Comparative Education Societies (WCCES), UNESCO Fellow, UNE Council member (Board of Trustees), President of the Australian and New Zealand Comparative and International Education Society (ANZCIES), and Editor-in-Chief of the International Education Journal: Comparative Perspectives.  Over the years, has  held visiting professorships overseas at Hiroshima University, Minzu University of China, and Beijing Normal University and have studied overseas in Austria and Germany. Dr Denman's research and publications have focused on: Globalisation and Internationalisation of Higher Education, Comparative Education Research, and Educational Leadership – specifically governance, management, and community engagement.