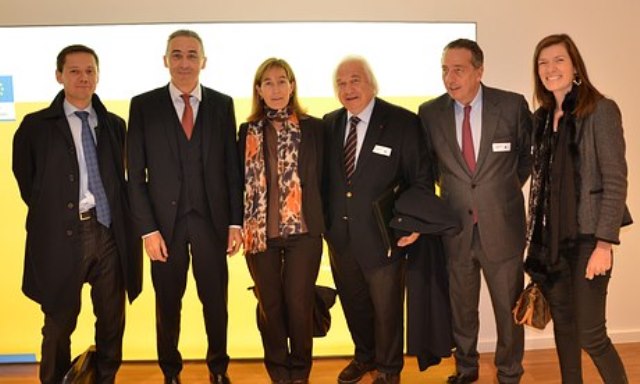 KIE Conference Registration Process & Fees  

 
STEP 1:

 Submit Abstract or Paper for Peer Review & Publication and wait for acceptance. 

   
STEP 2: Download and Complete 2020 KIE Registration Form  & register to secure your place.
STEP 3: 

Return your registration form with your evidence of registration payment to kieteam@kiecon.org. 
Standard Registration
DEADLINE: with PAPER  publication Up to: 

30 March 2020

Registration
DEADLINE for submitting Abstracts for Oral & Poster Presentations:

30 May 2020

Academics staff; Professionals, etc
   450 Euro
 450 Euro
Previous Participants/MBA & PhD Students*  & NGO Reps
    400 Euro
 400 Euro
Skype Presentation/ Accompany Person
 350 Euro
350 Euro
Virtual Participation: Torrance Roundtable, RDCA SIG, Kaufman Symposium, Global CIE Roundtable & Big Data Symposium
100 Euro
100 Euro
___________________________________________
The registration fee for KIE participants includes:
*Admission to all sessions of the conference including E Paul Torrance Roundtable, RDCA SIG Presentations, GlobalCIE Track and WEF Child Education Track
*Publication of paper (if any) in the August 2020 edition of the associated journal – the International Journal of Knowledge, Innovation & Entrepreneurship plus a FREE Copy.
*Publication of paper (if any) in the Volume VI of the KIE Conference Publication plus a FREE print Copy.
*Free print copy of publication of a special newsletter that showcase 2020 KIE best paper recognition awards. 
*Free print copy of 2020 edition of the Torrance newsletter.
*Publication of paper (if any) in the 2020 KIE Creativity Book. The 2020 creativity book is dedicated to Dr JP Guildford; plus a FREE print Copy.
*Publication of Book of Abstracts plus a FREE Copy.
*Conference materials, writing pad, pen, etc.
*Signed Certificate of Presentation & Attendance.
*5 Coffee/Tea breaks.
*3 lunches.
*Welcome cocktail reception – wine, beer, juice and nibbles nibbles.
*Cultural visits (Individual visit)
*Farewell Buffet – wine, beer, juice and nibbles nibbles.
______________________________________
Postal and Online Presentations
2020 KIE Conference provides opportunities for postal and online presentations.
Participants doing postal presentations are expected to stand by their posters and talk through them. Please note that slots for postal presentation are pretty limited. All request might not be guaranteed.
As an online presenter, you can sit in the comfort of your home or office and present your paper.  You should also be ready to take questions from the audience. The conference will provide the facilities that meet your needs.
_______________________________
Cancellation
In case of cancellation, there will be no refund of registration fees.